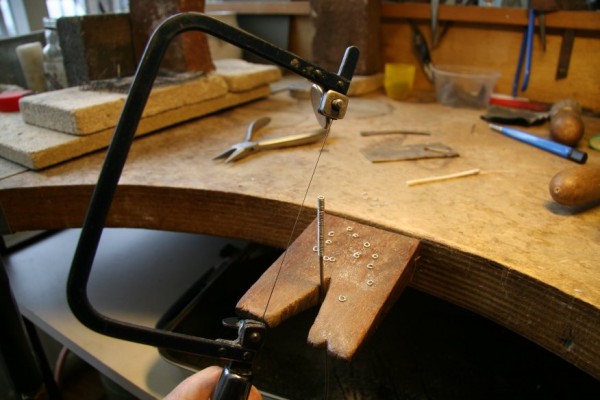 In afwachting van de kettinkjes en het nieuwe karton voor de doosjes ben ik begonnen met het zagen van ringetjes. Dit is een grappig en gemakkelijk werkje. Je buigt zilverdraad rond een spijker of staafje. Net als een veer. Die zaag je overdwars door en het resultaat is een hele bak met kleine 'oogjes',  waarmee ik straks de hangers en de kettinkjes aan elkaar kan maken.
Trouwens de gekleurde hangers zijn prachtig geworden! Mede dankzij de hulp van Bruning coating. Normaal coat hij schroeven en moeren voor olieplatforms. Dus de hangers zijn heel Hollands, langdurig bestand tegen het zoute water!
Trackbacks and pingbacks
No trackback or pingback available for this article.
Nieuws-Projecten-CityJewels4Me
Laatste Tweets
Come preparare le #immagini di un articolo #WordPress per la #condivisione sui #social? Consigli utili da… https://t.co/y6CizYhvPz


Consigli utili su 8 #errori poco noti ma comunque da evitare in un sito #WordPress https://t.co/2kl3H0Mnvh https://t.co/sgFKKbeZR7