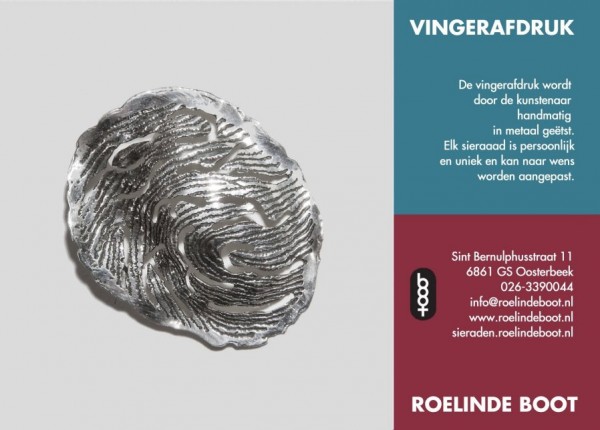 Op zaterdag 15 juni van 12:00 tot 18:00 uur ben ik gevraagd mee te werken aan de Open Dag op het landgoed van natuurbegraafplaats Heidepol. Iedereen die een kijkje wil nemen op Heidepol of meer te weten wil komen over natuurbegraven en alles wat daarbij komt kijken, is van harte welkom! Ik presenteer zelf mijn vingerafdruk-sieraden en uiteraard ander nieuw werk. Musici spelen in de open lucht verdeeld over het gehele terrein en sprekers dragen gedichten en verhalen voor. Kortom… ook al is het een begraafplaats… het is een prachtige plek om te bezoeken!
Je bent van harte welkom op zaterdag 15 juni!
Trackbacks and pingbacks
No trackback or pingback available for this article.
Nieuws-Projecten-CityJewels4Me
Laatste Tweets
Come preparare le #immagini di un articolo #WordPress per la #condivisione sui #social? Consigli utili da… https://t.co/y6CizYhvPz


Consigli utili su 8 #errori poco noti ma comunque da evitare in un sito #WordPress https://t.co/2kl3H0Mnvh https://t.co/sgFKKbeZR7